It's been a while since I penned a piece for Capital Moments, but given the time of the year, I thought it'd be wise to spread some knowledge again.
Next year is all about securing the bag, whether that means buying your first car, first home, planning that wedding at Meridian Grand or even that first girls trip to Miami. It's SECURE THE BAG season. The aim of this article is to equip you with the tools and behaviours to reach those goals.
I wrote a similar post last year that detailed specific investment products and services. I think most people struggle with actually getting into the habit and routine of saving so this piece covers those skills specifically.
Organised plan
This time of the year is perfect to set yourself a plan for saving as most people normally have free time to set aside, one thing I do annually in December is strategise how much I want to save for the next year.
This is done by working how much I want to earn in next year, then subtracting large expenses I may have in the next year:
Expected Earnings: Salary, Investment Income, Additional Income (Events, Tutoring, etc)
Expected Expenses: Monthly Bills (Mortgage/Rent, Travel, Phone, Utilities), Miscellaneous Expenses
Large miscellaneous expenses may include planned holidays, car insurance, and council tax payments. It is always wise to add another buffer amount for emergency payments you can't predict i.e. unexpected car fines, loans to family or large spontaneous spending occasions.. you get the gist.
Cut it, cut it, cut it
Once you have built your savings goal for the year, the best way to make it easier is to cut your saving goals into smaller and easier chunks. If someone told you to save £10,000 in 1 year, it sounds more difficult than someone saying asking you to save £835 a month, which is the near equivalent. You can amend the savings amount to weekly if you're paid weekly or differing amounts if you get paid on an inconsistent basis.
Build discipline
Once you have your realistic savings goal, you need to build your discipline framework. If you have set your savings goal for the month of say £500/month, once you get paid, put that amount away in your savings. For example, if you get paid £1500/month.
Savings: £500
Bills: £500
Going Out/Shopping: £500
You need to build discipline to ensure that you only go out or shop within your £500 limit. If you get invited out to certain motives or nights out beyond your limit, respectfully decline to allow yourself to maintain your savings goal.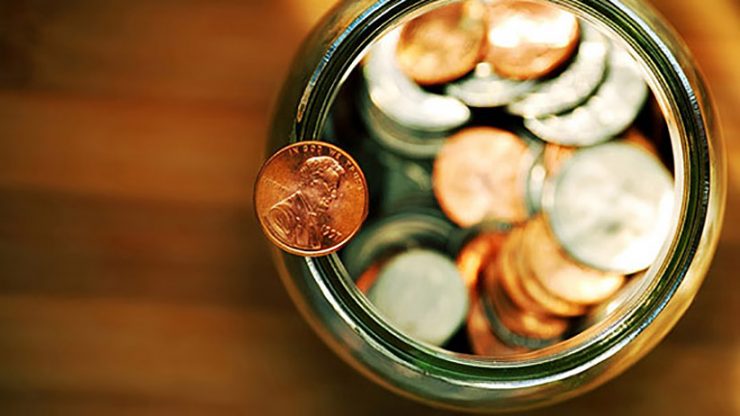 Develop habits
Tips to help your saving routines can be complimented by setting yourself frugal habits, some include:
– Get into the habit of food shopping in bulk at your supermarket at least every 2 weeks, this will minimise the amount you spend on takeaways and eating out, as my Mum would say when we passed McDonalds Drive-Thrus: "There is rice at home!"
– Set yourself a weekly budget for buying lunch at work, e.g. Taking out £20 every Monday morning as your weekly lunch allowance
– Before you attend birthday or group dinners, research the menu beforehand and choose your options, then add a buffer to allow for service charge to minimise your spending
– Do bulk shopping trips every few months to ensure you have staple pieces within your wardrobe that you can mix and match, this minimises the need to buy last minute and often expensive items for social activities
Now saving does not mean you'll have an unenjoyable and boring social life, you just need to be responsible with how and when you decide to go out and spend. Sticking within these parameters and tips will help set you off in the right direction for 2018.
Hopefully these tips have been helpful, and they put you on the path to securing the bag.