After a near 9 month hiatus from posting blogs, I am back with another post within a 2 week span. Just like London buses, you wait forever for one then you get two at once.
Continuing in the spirit of my initial post, I am furthering the culture of 'securing the bag' in 2018, I have penned a piece covering the innovative money management app: Yolt.
Why do I need 'Yolt'?
Do you often get to the middle of the month and wonder how you ended up with only £100 left when your last payday was less than 3 weeks ago?
Or maybe when you go on an online shopping spree or trip to the West End, as you approach the till or click 'Proceed to Checkout', you literally start sweating about which one of your cards has enough funds available to pay?
Many of us within our generation, with the availability of contactless payment methods, online sales and the pressure to 'Keep up with the Joneses'; struggle to budget and manage our finances effectively.
How can you escape to constant struggle of stretching your money beyond your means?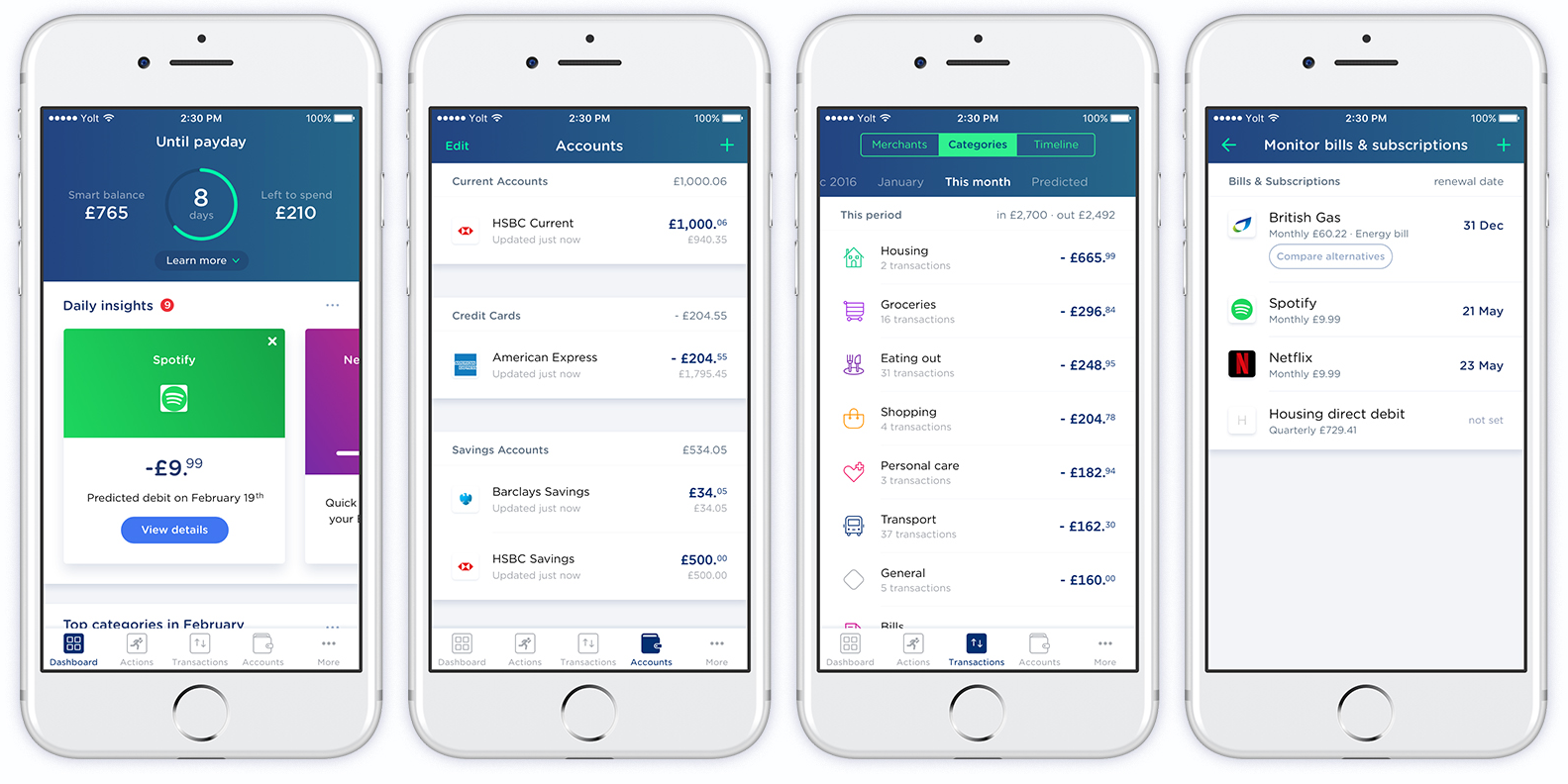 What are 'Yolt' talking about?
Step in Yolt. Yolt is a money management app that is compatible with Apple & Android mobile in the UK. Yolt revolutionises the way we manage our money, by using smart technology and insights it helps you better budget by categorising and planning your spending across your multiple accounts.
Yolt Key Features
– Compatible with multiple banks and account types, e.g. your Natwest current account, Halifax savings account and/or American Express credit card account
– Provides a real time view on your account balances and expenditure and predicts future expenditure based on your account history to better plan your finances
– Provides the ability to set budgets for specific activities with related alerts and even helps you group your spending into related categories i.e. leisure, bills, travel, etc
– All of the above features and services are absolutely 100% free, the app is FREE to download

Just a word of warning, for any of you that have been onto the FinTech bubble for a while then you probably already own a Monzo account, sadly the Yolt App is not currently compatible with Monzo. Fortunately though, Yolt is available with the main banks in the UK. Some detailed below:
– Barclays
– HSBC
– Halifax
– Lloyds
– Metro Bank
– NatWest
– Lloyds
– Nationwide
– RBS
– Santander
– TSB
Despite the incompatibility with Monzo I'd definitely recommend Yolt. It provides a clear picture for millennials to aggregate their finances and manage their spending. A crucial tool required in an era where spending rather than saving money comes so easy.
Please also be assured the information provided does not in any way constitute as a product recommendation. We advise anyone interested in Yolt to read through their terms and conditions thoroughly and visit their website for more details.