So, we're on the eve of another Valentines day and many of you with significant others may be languishing the costs on Sunday morning. This year might be different, how and why, you ask? Deflation. Yes, deflation, some of you who picked up on the Bank of England's Quarterly Inflation Report released yesterday may already know what I'm talking about.
First off, what is deflation? Deflation is defined as the fall in the general level of prices. At present, due to the crash in oil prices and the ongoing supermarket war, petrol and food prices have plummeted. Which means, for all you either travelling to a date tomorrow will save money on petrol. If however, you decided to do a romantic dinner at home, you'll be happy to know you can save money in your local ASDA, Tesco or even Aldi (don't knock it until you've tried it) on your ingredients.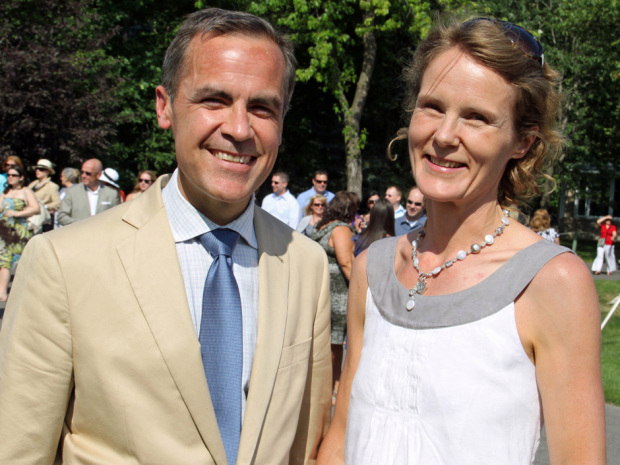 Mark Carney with his wife, will he be saving money this Valentines?
Mark Carney, the Governor of the Bank of England, has claimed wage growth will hit 3.5% this year as employment across the UK continues to fall which in turn is pushing up hiring costs. Further good news for your wallet beyond February 14th. So with higher disposal income and lower costs, your money should stretch further than before.
Make sure you make you're loved one happy this Saturday because it may be the cheapest Valentines you have before inflation returns to 1% – 3% in the next few years.