Unfortunately, these days a degree is often not enough to be offered a graduate level job.
Employers want to hire proactive graduates with relevant work experience and plenty of transferable skills, so they hit the ground running from day 1 on the job.
Additionally, the more work experience that Graduates get, the more likely they are to find their dream career – and trust us, your dream career is out there, you just need to find it!
At Graduate Coach, we always encourage A-Level pupils, students at university and even Graduates looking for jobs to gather work experience and internships at any and every opportunity.
We have lots of data from employers and accounts from successful graduates to prove this. For example, 81% of employers value relevant experience over a degree when hiring (CV Library, 2018).
But how do you go about finding work experience and internships?
Here are some top tips to use to reach your goals.
Step #1: Be Clear On What You Want
Many students and graduates struggle to identify what career is best suited to their unique set of skills, passions, life experiences, goals and interests. However, being clear on what careers suit you is vital when looking for an internship or work experience.
Once you understand what you want, you'll be better positioned to get the right support and guidance to boost your chances of starting your graduate career on the right foot.
You'll be able to:
● Make more informed career choices
● Find career mentors to get insights into suitable industries
● Apply for internships or work experience that are directly related to your interests
● Build the skills and attributes required to excel in your desired career
● Build relationships with employers that offer opportunities to students and recent graduates.
Action Point 1: Assess Your Strengths
There are hundreds of job types out there. If you are struggling to identify what career you want and what experience to get, a great starting point is to assess your current strengths, weaknesses and interests.
● Check out Wingfinder, it's an excellent free resource that was created by Red Bull in collaboration with UCL, designed to help you to identify and improve your employability skills.
● Consider getting a Graduate Coach to help you to understand how you can align your strengths with the right career for you.
Step #2: Understand The Value Of Your Skills
Now you have completed action point 1, you'll have a better idea of how your unique strengths, passions and interests can add value to employers.
After all, employers will want to know what is in it for them if they offer you an internship or work experience.
You'll need to be able to explain clearly what you bring to the table and ultimately how you will help their business.
Being able to express the value you will bring to the company from your unique skills, experiences and interests will:
1. Set you apart from the competition
2. Convince the employer that you are the right candidate for the role
3. Help you to identify the roles that will truly allow you to demonstrate your strengths
Action Point 2: Identify How You Can Add Value To Employers
Reflect on how your strengths, interests and experiences are aligned with the missions, goals and requirements of your employers.
Consider:
● What subjects you are studying – are they analytical? research-based? numerical?
● What do you enjoy doing most when it comes to your studies? group work? individual assignments? creating spreadsheets?
● What do your family and friends compliment you on?
● What causes do you care about? diversity? supporting the local community?
● Getting some expert advice from a graduate coach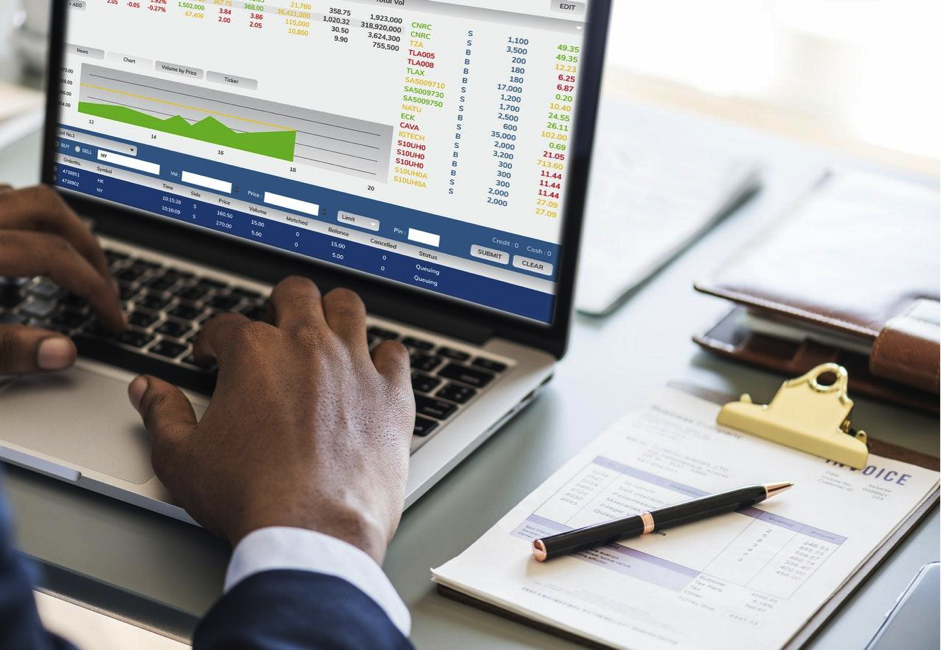 Step #3: Create A CV And Cover Letter
After completing action point 1 and 2, you're in a better position to communicate your skills and experiences to explain how you can add value to the company.
When writing your CV and cover letter it is vital that you:
● Have a strong understanding of the skills employers are looking for and how closely your skills match these requirements
● Concisely demonstrate how your unique attributes will add value to the company and help them to achieve their goals and fulfil their mission.
Action point 3: Improve Your CV
Your CV and cover letter are both documents that will continuously be updated as you navigate through your career and gain new insights and experiences.
Based on what you have learnt from steps 1, 2 and 3, update your CV, and ensure that it accurately reflects your strengths and demonstrates your value.
● Use this step-by-step guide to write the perfect graduate CV, created by graduate coach, Rory Laughton-Scott.
Step #4: Activate Your Network
Once you have perfected your CV, you need to apply for internships and work experience placements!
As a starting point, utilise your network, as there may be people who can:
● Offer you an internship or a work experience placement
● Create work shadowing experience for you to gain a better understanding of their industry
● Introduce you to other contacts who can help you
● Give you advice based on their experiences
● Help you find work experience which will help you on your path to graduate level employment.
Contacting people in your network for help and guidance might be daunting but you'll quickly find that people are happy to help you, especially if you know exactly what you want and the value you can offer (which you will if you completed action point 1 and 2).
Action point 4: Identify Who Can Help You To Find An Internship Or Work Experience Placement
All the Graduates we help, without exception, have a good existing network of people who are happy to help them.
Therefore, we are pretty sure you will too. Think about:
● Where do your friends work?
● Your friends, brother and sisters?
● Your parents and friends of your parents?
Step #5: Contact Companies Directly
Being bold and proactive is often rewarded!
You can approach companies that may not even have a structured internship or work experience program and send them a speculative application.
Send them a tailored email with a copy of your CV and cover letter attached to the HR department or a senior employee of the company.
This approach is less common, but it is possible to essentially 'create your own' internship or work experience opportunities!
For example, Reggie Nelson got offered an opportunity by just knocking on doors! Check out his story here
Action Point 5: Send Out A Batch Of Speculative Applications
● Make a list of companies who work in these areas. Choose a range of companies, including small and local ones. Email them and follow up with phone calls.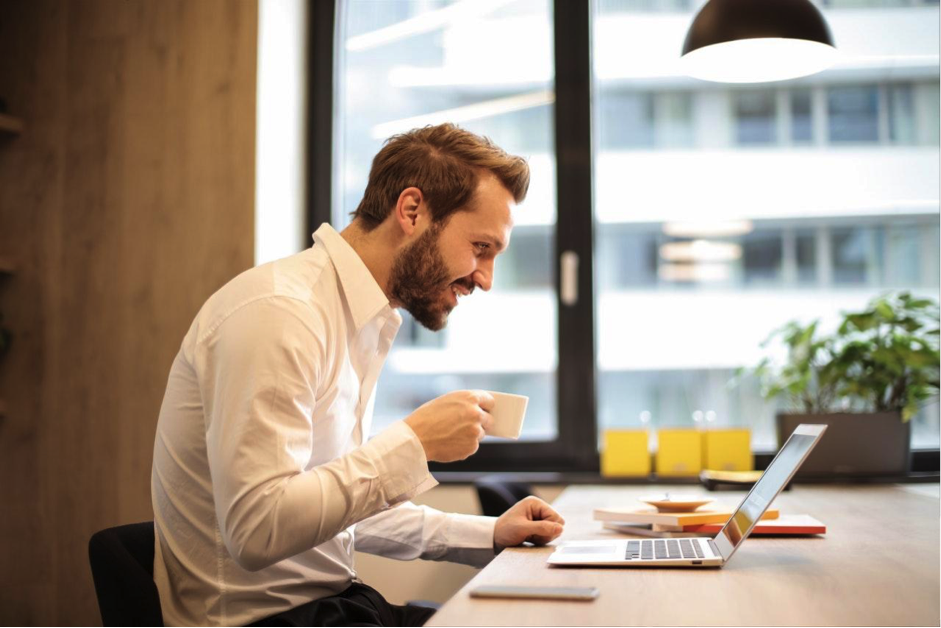 Step #6: Persevere (It's A Numbers Game)
Have you ever heard expressions like 'Rome wasn't built in a Day' and 'Good things come to those who wait'?
You must send a lot of emails, follow up calls, meet with a lot of people and really persevere to get what you want.
Treat the search like a project and don't expect instant success.
Action Point 6: Keep Track Of Your Applications
● It is important for you to keep track of the applications that you have sent out.
Create a spreadsheet and record details such as:
-all of the applications you send
-the date you sent them
-when you will follow up with them
-what feedback you received
Remember to add anyone you speak with on Linkedin, to build your network for the future!
Conclusion
At Graduate Coach, we help students from A-Level to Graduates to secure work experience, internships and graduate level jobs. We do this by following a simple 6 stage coaching process to help people to find their dream career.
We have also helped plenty of students through the process above so that they gather the necessary experience to get their dream graduate level job!
So far, we've helped 250+ students and recent graduates to land graduate level positions at the likes of:
● Google
● Facebook
● JP Morgan
● Deloitte
And more!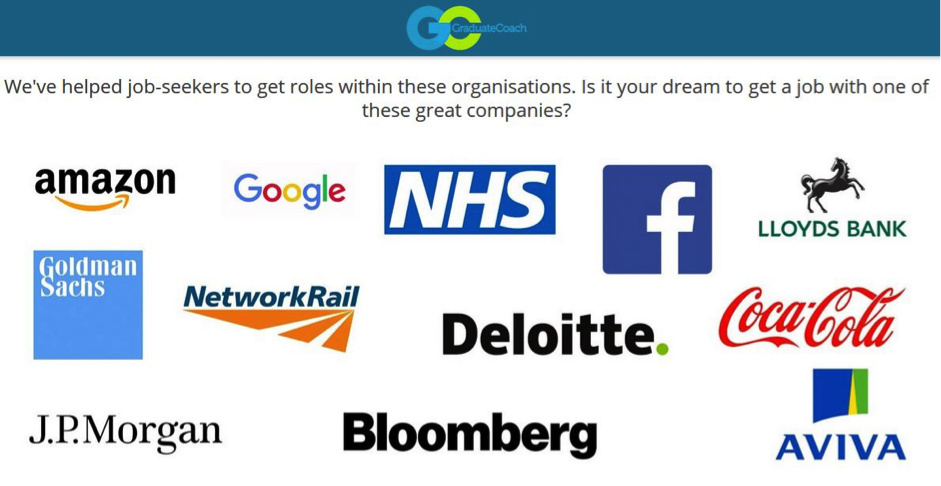 Thanks for reading! To make it easier for you to implement the 6 actionable steps outlined in this blog post, we've created a Trello board to help you with your work experience search!
Remember:
● Treat finding work experience as a project
● Don't get discouraged if you receive rejects
● Contact us to start a conversation about your unique situation.