On countless occasions Theresa May has said she will not call a snap election before 2020, stating that the country needs "stability to be able to deal with the issues". Even as recently last month, 10 Downing Street denied the Prime Minister will call an election. This all changed last Tuesday. Standing outside 10 Downing Street, Mrs May gave an announcement calling for a General Election on Thursday June 8th 2017. Parliament under the authority of the Fixed-term Parliaments Act 2011 (the Fixed-term Parliaments Act 2011 provides for general elections to be held every first Thursday in May every 5 years, there are 2 provisions that can trigger an election before this: 1. A motion of no confidence passed by a simple majority, 2. A motion for a general election is agreed by two thirds of the number of House of Commons seats), MPs voted by 522 to 13 to allow an early general election. Currently two thirds of the Commons is 434 out of 650, so the vote was passed overwhelmingly. With just 45 days to Election Day, what made Mrs May call a general election so soon?
1. Brexit
During her statement, the Prime Minister stressed that having a mandate for Brexit was one of her key reasons as to calling for a general election. She named Labour, Liberal Democrats, SNP and "unelected members of the House of the Lords" as the causes of political division at Westminster. The Prime Minister then went on say that their opponents "…will risk our ability to make a success and it will cause damaging uncertainty and instability to the country". She additionally accused her opponents of believing they can take advantage of the government's small majority and weaken it (the cross-party group of Labour, Lib Dem, Greens and Pro-EU Tories tried to prevent May's hard Brexit plans whilst waiting on the Supreme Court verdict). William Hague, urged Mrs May the day before her statement to call an early election, saying it "would strengthen the government's hand at home and abroad" in the Brexit negotiations.
Therefore, by calling a general election Theresa May will have a strong mandate to negotiate Brexit and she warned her political opponents that every Conservative vote will make it harder for them to oppose a hard Brexit. However, during Prime Minister's Questions Yvette Cooper, accused May of lying about Parliament "blocking Brexit" and that no can believe "a single word" she says. She further argued that "three-quarters of MPs and two-thirds of the Lords voted for Article 50. So that's not true is it?" May's justification of a general election based on Brexit is baseless, parliament allowed May to start the Brexit process with hardly any strong opposition from Labour.
2. Legitimacy
Some have called for Theresa May to face a general election as some deem her unfit to lead without a mandate from a general election on such a pivotal issue as Brexit. She owes her position to David Cameron, who decided to step down after losing the EU referendum on June 23rd last year. As she will have to deliver a deal with the EU on Brexit, some have argued that a win in the general election will solidify her position. Furthermore, May's decision to go for a hard Brexit appealing to the right of the Tory party and UKIP, is deeply unpopular in some parts of the country. Theresa May's argument will be that with a Conservative landslide it will amount to the country endorsing a hard Brexit. This view of Theresa May as being unfit to lead without an election is a baffling one. Our country's political system is a representative democracy, meaning that the public elects a representative from their constituency to make decisions on behalf of them. This happens every five years apart from the two provisions in the Fixed-term Parliaments Act 2011 that can trigger a general election. Each elected representative represents an area called a constituency.
The Prime Minister must be a representative also known as a MP as the Prime Minister is not directly elected in the UK. The party with the majority in the Commons, its leader will then become Prime Minister. This therefore means that when Theresa May became leader of the Conservative Party she did not have to go through a general election as her party, the Conservatives won back in 2015. However Theresa May's strategy is probably to silence those who criticised her for not calling a general election when she became the leader of the Tories and the Prime Minister. According to the polls, as seen below Theresa May will have a stronger and more popular mandate than David Cameron ever did.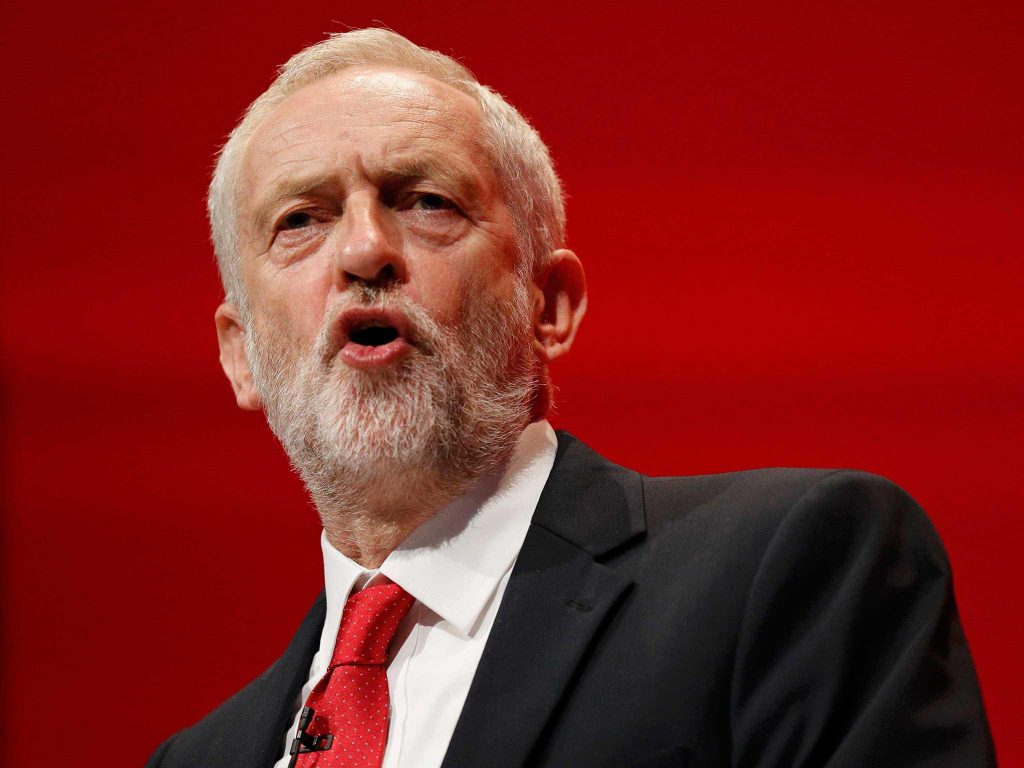 3. Labour and her opponents
Reversing a position she so fervently held, Theresa May is taking a risk by u-turning on a position she has maintained since announcing her candidacy to take over as Prime Minister and Tory leader. By breaking her promise on calling on a snap general election, May could lose the public trust that she believes she has. However Theresa May is incredibly smart and tactical, she has recognised that Labour are lagging in the polls (the Conservatives enjoy a 19 point lead and the Tory victory in safe Labour seat of Copeland was a victory for the party) and this would provide an opportunity for her and her party. Why is this a perfect time you may ask? May waiting until 2020 could be detrimental as by then Labour could have replaced Corbyn with a more effective leader. As William Arthur Ward said "if you wait too long, you miss them".
Theresa May has simply seized the opportunity and is running ahead with it. Moreover claiming a mandate in June for a hard Brexit, the possible economic consequences of this will not affect her until 2022 when she will have to face the voters again. This will therefore give her May leeway and scope to implement Brexit as she sees fit. Under the country's electoral voting system, First-Past-the-Post (FPTP) it is predicted that the Conservatives will have a majority of more than 100 seats in the House of Commons. The Times has reported that two senior ministers urged her to exploit Labour's weakness under Jeremy Corbyn. According to a survey by Opinium for the Observer, done last week Wednesday and Thursday, the Conservatives are ahead on 45% whilst Labour trailing behind at 26%. More than two thirds of UK voters expect Theresa May to win while only 7% believe Corbyn will replace her as Prime Minister.
Theresa May is tapping into the fear of those who believe Corbyn will be an unstable Prime Minister by reiterating a "strong and stable leadership" vs "a coalition of chaos" as Tim Farron puts it. The question must be asked, has it not been the Conservatives that have been unstable? First, a coalition government with the Lib Dems, then a small majority government, change of leadership, then an early election called and U-turns throughout the their time in government. Can May still say that the Tories will provide "stable leadership" after all of this?
The polls also showed that the Liberal Democrats are gaining momentum who are up four points on 11% and a fall for UKIP who are down from 14% to 9%. Theresa May will be completely wrong to start celebrating now as well all know how things can change swiftly. The Liberal Democrats have an opportunity to distinguish themselves from the Tories and Labour as the anti-Brexit party. This could appeal to the 48% who voted to remain in the EU, fleeing Labour voters and pro-EU Tory voters. Additionally for those who despised the Lib Dems for choosing to go into government with the Tories, Tim Farron could strongly argue he was against his party decision to go into government with the Conservatives.
Then with the SNP, May's position may come under attack depending on how well the SNP do in the general election. If the SNP maintain their support, it is likely Nicola Sturgeon will continue to demand an independence referendum. Theresa May here will be taking a gamble, she may undermine Labour as an opposition after the general election but she will be strengthening the SNP's positon with a landslide victory in the upcoming election.
Final thoughts
These three key reasons-Brexit, legitimacy, Labour and May's opponents – are the reasons as to why Theresa May called for an early election. With the crumbling of support for UKIP, Labour as a weak opposition and the Conservatives far ahead in the polls, May can be confident to win the general election on June 8th. With 49% of the country supporting May, according to the Opinium polls, the general election will solidify her position as Prime Minister and validate her hard Brexit agenda. However, May will have to watch her back as floating Labour voters who distrust Corbyn and undecided voters may choose other parties and could be the deciding factor as to how big her majority will be.
Image: http://city-press.news24.com/