Diversity. A word that seems to be rife amongst corporate organisations especially FTSE 100 companies. Why? You may be wondering. Diversity or the lack of diversity is an issue that has been frequently featuring news articles and is currently triggering political debate. At my relatively young age I've had the pleasure to walk through the halls of some of UK's biggest institutions: banks, law firms, accountancy firms and even big charitable institutions. The tall immaculately designed glass buildings alone reek power, you walk into the fancy reception area with smiling receptionists on hand to help direct you through the building. I usually look around and take in the lavish polished interior design, meeting rooms with the finest collection of tea, coffee and pastries, elevators with the most impressive mirrors (at this point I always feel tempted to take a picture but I restrain myself prompting myself to remember where I am).
My favourite feature of all, the breathtaking views. Beautiful sights that can be seen from the high levels of the buildings or the terrace. It all feels surreal. Another notable feature of these institutions? The lack of people who look like me. What do I mean by look like me? Fellow black females. Now I'm not saying that there are no black females who work in such aforementioned environments but in comparison to white men, black women in the corporate world from my observations are few and far between. So it was no surprise to me when I attended Tesco's AGM last week that there was not one black female on their board of directors. In fact, there was not a single BAME individual on the board of directors and there was the only one female director on their Board.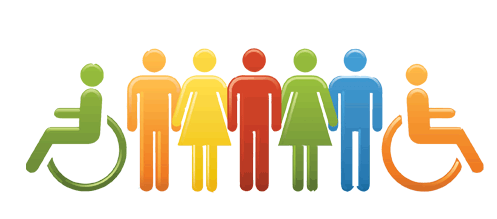 Not enough being done?
Despite the campaign run by former Business Secretary, Mr. Vince Cable, to encourage companies to have at least one non-white director by 2020. The percentage of FTSE 100 companies with all white boards increased from 61% last year to 62%. Non-white managers in positions just below that of the board room level has fallen from 6.2% to 5.7% this year. Now the question that springs to my mind is: Whose responsibility is it to ensure that British boards and business are diverse and competitive? Is it the companies' responsibility to analyse and build on/develop it's weaknesses? Or is it the government's job to hold the companies to account and make sure they're diverse? After all, these business should represent the population they (the government) govern and the customers that use their services.
In the Business Secretary Mr Sajid Javid's first speech since his appointment he mentions: plans to create 2 million jobs, to "sweep away burdensome red tape" by at least £10 billion, building small businesses and making Britain the best place in Europe to start a business. But Mr Javid fails to mention his plans in regards to the lack of diversity at the highest level of British businesses or whether or not the Conservative majority government will continue the campaign started by Mr Cable. Mr Javid during his time as Culture Secretary mentioned the lack of diversity in the media industry but argued against the introduction of quota's for the broadcasting giants BBC when they have their charter agreement renegotiated in 2016. Whether or not Mr Javid has within the last year rethought his stance on quota's is yet to be seen.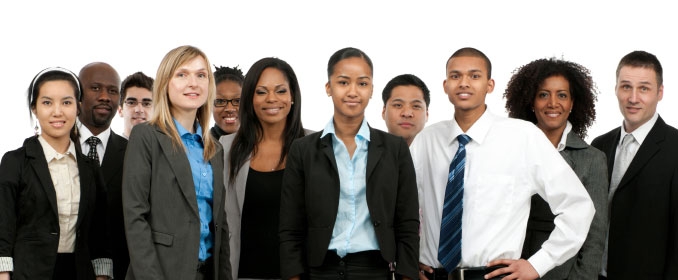 The Globalisation incentive
With many institutions and major directors such as Raj Tulsiani (CEO and Co-founder of Green Park) arguing that the lack of diversity in British business will impact their ability to be competitive. It seems to me that the Conservative government may the implementing a "light touch" when it comes to dealing with the lack of diversity in British businesses. Labour also implemented "a light touch" policy when it came to banks and many blame Labour's lax attitude to be the key trigger of the financial crisis. It is highly possible that the emerging Asian markets will continue to widen the diversity gap leaving British businesses behind (if the government does not affirmatively act). An example of this is the fall of the majority of British banks within the global rankings bar two while Asian banks continue to rise and dominate.
Cost or benefit?
Most importantly, what does the lack of diversity mean for aspiring young professionals? As a black female aspiring to become a commercial solicitor, does the lack of diversity in the corporate world mean that my dreams are void? Nope. It means quite the opposite, corporate organisations are actively looking to diversify their staff. Being a talented, intuitive, intellectually able individual from a certain socio-economic background and BAME makes one very attractive to an employer.
Now there are range of views in regards to the introduction of quota's for BAME candidates in big corporations and for many, the conversation of race may be an uncomfortable one. I would like to believe that every opportunity I am given is due to my work ethic and intellectual ability rather than it being due to my skin colour. However, conversations in regards to diversification of British businesses will continue and become more animated as the years go on. Actions taken by businesses may not please everyone but expect it to happen. PwC have already scrapped the A-level point system for admissions into their graduate schemes and with law firms such as Hogan Lovells and Baker and McKenzie using the contextual recruitment tool to make admission fairer; the trend will only grow.
Regardless, of the actions taken by the government, or businesses. We, the youth must continue to be the best we can be, work harder, develop ourselves further irrespective of our race, socio-economic background or upbringing. I have no doubt that we can shatter the glass ceilings and barriers that we may face and be the best CEO's, directors the country would have ever seen in the years to come.
Photos: catalyst.org, courtley.com