It's official! Rihanna has dominated every single industry by the mere age of 29. Her latest project being her most anticipated yet. What is this magical project I'm talking about, you ask? A make up line. That's right! Our Bajan princess has launched her very own 90 product make up line with the aim being diversity and inclusiveness. Take THAT other make up brands. Whilst Rihanna Robyn Fenty is the face of the brand, Fenty Beauty is owned by none other than KENDO. David Suliteanu started KENDO in 2010 and 7 years later, is known as the most watched global beauty powerhouse. With brands like Kat Von D, Marc Jacobs Beauty, Bite Beauty and now Fenty Beauty under it's name, KENDO is proving to be unstoppable.
Let's not forget to mention, David Sulteanu then joined forces and became part of the Louis Vuitton Moet Hennessy group, AKA the world's largest luxury brand group. You don't know the world dominating powerhouse that is LVMH?! You're kidding. Oh, wait, you're not? Allow me to break their greatness down for you, real short and sweet. Louis Vuitton Moet Hennessy group is based in Paris, France. In 2010 LVMH had a net income of over €3 billion with grouped revenues of €20.3 billion. A few well known make up brands that are also under LVMH are Benefit Cosmetics, Guerlain, Make Up Forever and plenty more.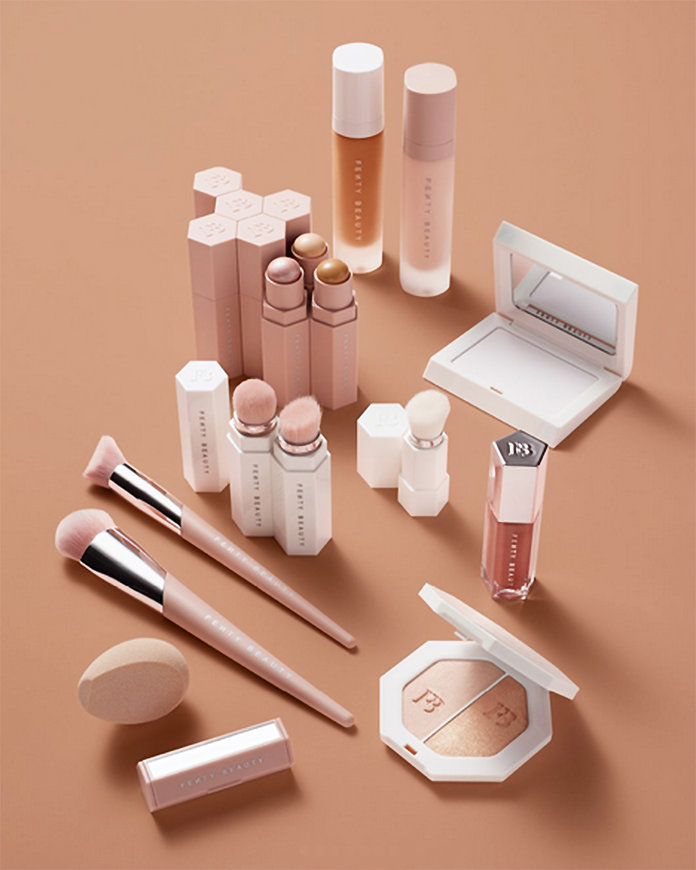 Now, what is the thing that sets Fenty Beauty apart? What is the thing that Rihanna really did right? Drum roll, please! DIVERSITY. That is it. The reason Fenty is the most talked about topic in the industry right now is because Rihanna wanted 'women everywhere to be included'. Brands everywhere have started to diversify their campaign by adding more women of colour to their PR lists, to their social media pages and so forth. Fenty Beauty launched with a powerful, inclusive campaign; leaving no skin tone behind and also launched the line with a whopping 40 shade foundation range. Not bad for a first launch, Rih. Along with a 40 shade foundation range, she also created a universal lip gloss shade, designed to look good on every single skin shade. Whilst a wide variety of brands are still struggling with releasing more than 20 foundation shades; they certainly are making a conscious effort to showcase the products that actually could be classed as 'people of colour' friendly.
Fenty Beauty is just one amongst many other professional make up brands that targets diversity as the main focus of their marketing campaign. Who are those others, you ask? Just to name a few: Lancomê, Nars Cosmetics, MAC Cosmetics, BlackUp, Sleek, Maybelline, Laura Mercier and Make Up Forever. All those brands either launched, or expanded their product line with a wide variety of shades. Their advertising and marketing campaigns were also received very well with the message being inclusivity and it expanded their audience and company revenue as a whole.
The beauty industry has raked in a remarkable $444 billion in 2016 globally. (Source: Euromonitor International). Asia ranked #1 in 2016, bringing in $141 billion; #2 being Europe with $114 billion and #3 being North America with $93 billion. So, Rihanna, RihRih, Robyn? You chose a good industry to dive in to.