Capital Moments sit down with Jade Vanriel, the blogger extraordinaire, she vlogs about lifestyle, fashion, property and decor. We talk about her story and journey to buying her first home at 23.
First off, congratulations on the purchase of your 1st home, it's inspirational to see someone so young get into the property market, could you give us some background on who you are – university background, current career & YouTube channel?
Thank you so much, I guess it all began whilst at university in Birmingham, i was really passionate about studying Law but toward my final year my ambitions changed and I really wanted to do something more creative, I was also determined to buy my own home asap and had been saving throughout uni. Once I graduated instead of continuing with postgrad study to become a lawyer I decided to get working and I fell into the world of legal publishing and product. I got myself a good salary, saved up intensely and bought my home exactly 2 years after graduating.
Now, can you tell us more about the journey from originally planning the house purchase to the culmination of owning your home?
I have shared some of my emotional encounters with various properties in my videos, the journey was a rollercoaster to say the least, but I was determined to move by my 23rd birthday. I was contacting agents everyday, weekends were for back to back viewings and my life became all about finding the perfect home for me! I remember setting up an initial meeting with my mortgage broker just to see how far away i was from the goal and he told me to get looking now as i was ready to go, so it's always good to have conversations along the way.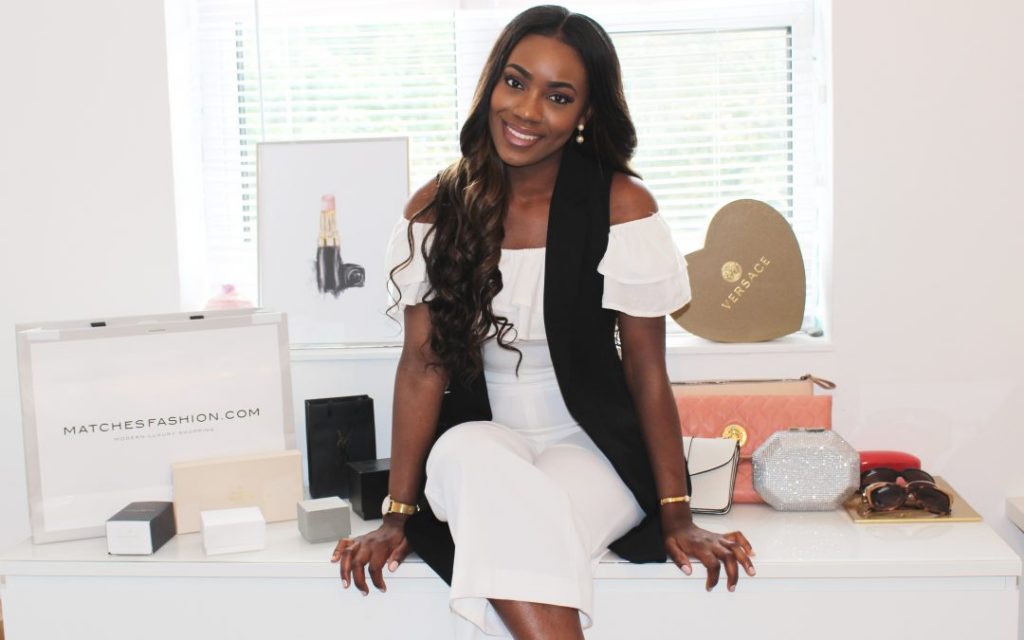 You're still very young, how do you balance your YouTube commitments with your working lifestyle and how many hours a week do you put into the promoting your channel and platform?
I am, although I don't feel it at all. My mind is constantly planning and dreaming. Earlier this year I really wasn't organised which caused me to be quite inconsistent with my videos. Now I have a monthly schedule and detailed video plans and I try to do bulk filming on the 1st weekend of the month so that i can actually relax in the evenings and weekends. Many think that YouTube is easy, It's not. Especially when you have a full time job.
Outside of your obvious interests in property and interior design, what else do you do in your spare time?
That's actually a hard question, because honestly property and interiors are my focus at the moment, and I like to give my focus 100% of my time. I'm working on balance! I do love good food & wine! travelling, attending events (and browsing through property listings).
Going back to your passion for property, if you could recommend one item or furniture piece to go into someone's living room, what would it be?
This is almost impossible because every piece of furniture lends itself to another. BUT for me, it would have to be a luxurious and comfy sofa, my sofa is the focal point of my living room and if it was bland it would set the tone for the rest of the room. Also you could have a lovely sofa without any side tables or coffee tables and it'll still look like a living room. The runner up would have to be a cute side table or coffee table if you have the space.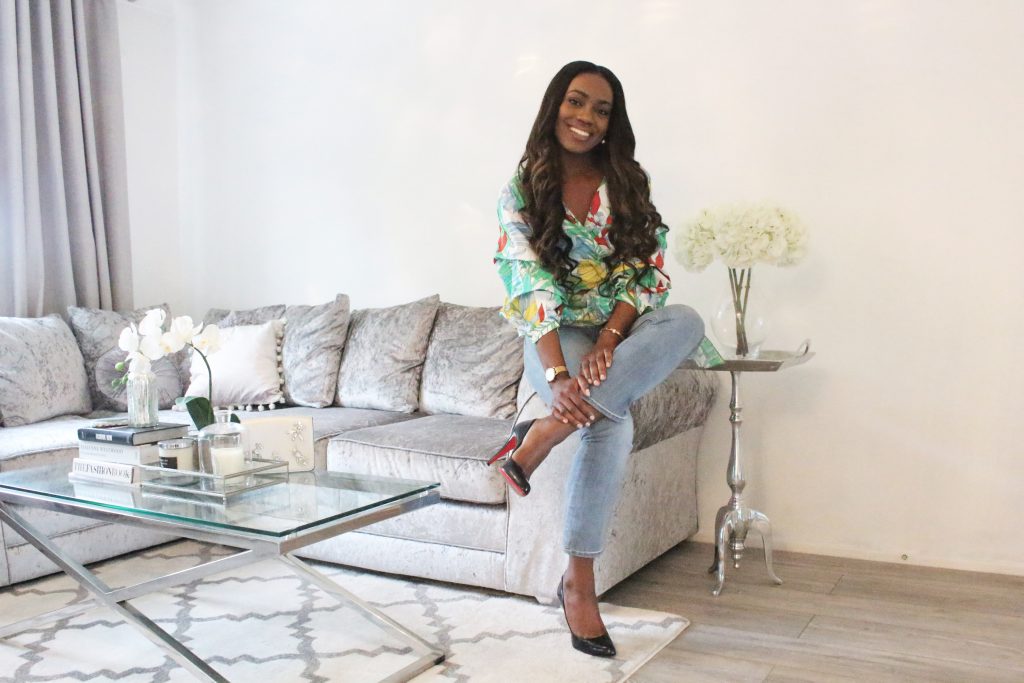 Now building on your platform, where do you see the Jade Vanriel brand growing in the next 10 – 15 years?
I think about this constantly, it's both exciting and scary for me. In recent years I have learnt that anything is possible and so I dream big when it comes to my brand. I can see myself doing so many things at once blogging, presenting a property show, having my own interior brand, developing properties…. the list is endless.
Now lastly, many young people have great ideas and business ambitions but lack vision and direction, can you please advise us of your 1st 'Capital Moment', essentially a key piece of insight that you know now that 'you wish you knew at 16'?
I'm a big dreamer and in the past I have often expected my dreams to come easy and quickly, of course it's the complete opposite. especially now with so many distractions on social media and so on. It's important to be in line with whatever it is you want to achieve. For example, saying you want to own a house by 25 yet your day to day spending or credit shows the complete opposite. Everything you do now either brings your goal closer to you or pushes it further and further away and you are responsible for that.
For more info on Jade Vanriel, visit her pages below: