It's been 6 months since I last wrote a post, since then I've seen Article 50 triggered, a snap election and Manchester United somehow snatch a champions league space. A few surprises to say the least but the biggest surprise has to be the steady decline in the number of small businesses seeking finance.
A sharp rise in business rates and the instability caused by Brexit definitely has a part to play in this, however with the number of small businesses in the UK growing at a rapid rate, this can only be the start of the entrepreneurial buzz that's taken the country by storm. I guess this is a discussion to debate on another day but touching on a more pressing matter, I'll finish what we started 6 months ago, 'Raising finance as a small business and your different options'. I'll quickly hone in on the options you have as an early stage small business and touch on the advantages & disadvantages of each funder.
The Wilderness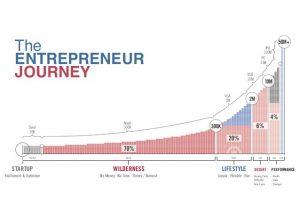 "Businesses are like people; at different ages, they require different nutrients, all for the good of their long-term growth." — Unknown
The earlier years of your small business career could be compared to the earlier years in one's life, you know when you have big dreams but lack the expertise and network to execute them. It's at this stage that you realise, raising capital isn't as easy as the bloggers and business magazines make it seem. However, there are a few funders I can think of who may be able to support you when going through these testing times.
– Family (Mum, Dad and Uncle Tom)
– The Government (Start Up loans)
– Alternative Lender(s)
Family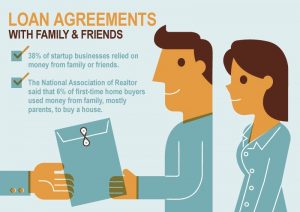 "No one knows you quite like your family …. except Facebook!" – Unknown.
Family and friends have always been considered a funding source for entrepreneurs. The great Aliko Dangote, Africa's richest man, started his first business with a loan from his uncle, according to his interview with Al Jazeera he considered it extremely useful during the earlier stages of his small business journey. The truth is you're going to face challenges, such as cash flow gaps & unforeseen bills, it's all part of the process.
However, knowing what to do during times like these will help you avoid a lot of the potholes that other small businesses fall into, so what do you do? Get a loan from your bank? An overdraft facility maybe? Try again. Research states, 50% of first-time applicants who apply for bank loans are rejected (Daily Telegraph, 2017). Hence why knowing whom to turn to is imperative. Family and friends have always been considered a great solution when going through tough times, they often provide cheap rates, no credit searches and unsecured finance lol perfect, however there are a few cons. Check these out below.
Below are some of the factors that make family and friends perfect candidates for finance providers and some that don't.
Pros
1. You already have a relationship – so they can lend to you based of trust.
2. Win/Win — If you win, they win.
3. Favourable terms — they can't charge you ridiculous rates, and they offer long loan tenures.
Cons
1. Lack of professionalism — They could take longer than expected to provide you with the capital, causing you to miss opportunities or deadlines.
2. Limited resources — They can only do so much, after all, they're not a bank.
Start-up Loans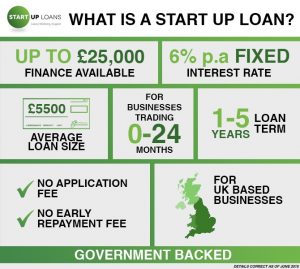 "It doesn't matter how small you start just start"- Brendon Burchard
Start-up loans are government grants which offer entrepreneurs up to £25,000. Launch 22 founder, Eddie Holmes is a great example of a small biz owner who effectively utilised his Start up loan to catapult his business to the next level. After founding his first business, Eddie applied for a Start up loan to grow and sustain his business, he was so pleased with the service and experience that he ended up founding another business called 'Launch 22' which now offers affordable property spaces and start-up loans to new businesses in the UK.
Start-up loans, start at 7%, they last up to 5 years and come with a dedicated mentor. They're great for start ups and people who may not have family to assist them. With that being said there are cons to Start-Up Loans. When applying, the assessor focuses on your personal credit score oppose to your businesses financial health! Not only that but you have to fill in an countless number of forms. Check out some of the other pros and cons below:
Pros
1. Low rates — compared to other lenders.
2. Long tenures — 5 years and potential moratorium periods.
3. Cool Mentor — An established business mentor free of charge.
Cons
1. Tedious application process — Loads of paperwork to complete.
2. Takes forever to get a yes — 1 to 3 months.
3. Clauses — You may be bound to attend certain classes as part of your agreement.
Alternative Finance.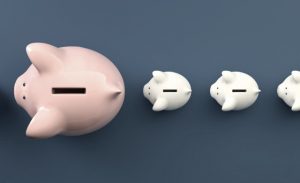 "Innovation is change that unlocks value." — Jamie Notter
Not all Alternative Lenders will support you, but there are a select few who will definitely give you the time of day. Alternative Lenders are relatively new to the street and have risen in popularity over the past 8 years. Unlike government start up loans or traditional bank loans — alternative lenders can provide your business finance incredibly fast, allowing you to take advantage of unforeseen opportunities and cash flow gaps. The alternative lending industry consists of different lenders i.e. P2P, merchant cash advance providers & balance sheet lenders.
A great example is Market Invoice, a P2P FinTech platform that offers SMEs the opportunity to sell their invoices to retail and commercial investors. The funding process is relatively straightforward and decisions could take as little as 48 hrs. Perfect for the small business in need of a quick fix and great entrepreneurs who can't stand endless hours of paperwork.
However, like any other funding solution, alternative lenders do come with their cons. Due to the level of risk they bare by accepting SMEs that have been rejected by other traditional lenders, you'll find that their interest rates are relatively high. For example, IWOCA who provide instant working capital can provide small businesses unsecured finance in as little as 24–78 hrs but charge between 2% — 6% interest per month. Check out a quick overview of some of the pros and cons of alternative lenders below:
Pros
1. Fast — Funds can be processed and in your account within 48 hrs.
2. Seamless Process — AL's focus on doing the hard work and pulling your data from the web leaving you with less paperwork to handle.
3. Modern — They take into consideration more than just your credit score and consider other factors like your businesses reviews, twitter accounts and so on.
Cons
1.Higher rates — dependant on whether it's a MCA or term loan, rates can rise to 6% per month.
2. Unregulated — the industry is still regulation light, meaning you have to be careful when choosing whom to work with.
3. Internet Based — Most 's alternative lenders are based on the net, which means to apply you need to be I.T literate.
Quick Nudge
Alongside a list of other things, I run a firm called AH Partners. We support fast growing small businesses by funding their growth plans. We intend to build sustainable ecosystems through funding businesses which invest, employ and serve their local communities. Our 'Partner' loans range from £5000 — £20,000. Check out our website to find out more