My birthday this year, a friend wanted to buy me a gift and suggested a Michael Kors shopper bag (for those who know me I am a fan of Michael Kors the designer not the handbags). I said "Hell No!" and the friend replied "Why, don't you like it? Every girl likes MK". There is the answer, my friend answered the very question that was asked. Some people do not want what everyone wants and this is where some say Michael Kors went wrong with their handbags.
The marriage announcement
So like you, I was then surprised (and shocked) when American fashion brand Michael Kors Holding Ltd had announced last week that they have reached an agreement to buy British luxury shoemaker Jimmy Choo for £896m. Michael Kors and Jimmy Choo? No, it couldn't be. One brand loved by stylists as the shoe choice for Oscars, renowned for its cameo appearances in the hit 90s TV show Sex and the City, worn by Princess Diana, Beyoncé and the Duchess of Cambridge. The other brand is available in department stores such as John Lewis and House of Fraser. Michael Kors handbags are priced between £160 and £460 and Jimmy Choo footwear ranges from around £325-£2200 plus. A strange match? Or a match made in luxe-heaven.
Behind the match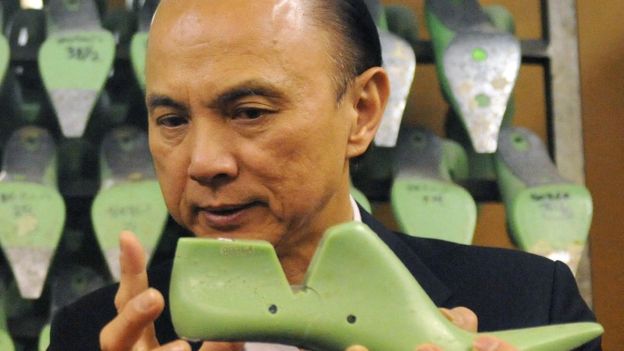 The British upmarket brand, Jimmy Choo began in Hackney in 1996 by designer Jimmy Choo and Tamara Mellon, a former Vogue employee. It then rose to become one of Britain's most well-known fashion brands. As well as footwear, Jimmy Choo produces a number of luxury items including perfume. It was put up for sale in April after struggling to hold onto the prestige it once had in the 90s and early 2000s. Jimmy Choo has been under a few owners, in 2001 Tamara Mellon and private investors brought out Mr Choo and then in 2011 Mellon left to set up her own business. The shoe brand was then listed on the London Stock Exchange and was bought by JAB Holding Co. for £500m. JAB, the vehicle of the billionaire German Reimann family owned 70% of Jimmy Choo and decided to sell as it wished to move out of the luxury fashion market and towards coffee and food businesses. The luxury sector has suffered from an economic downturn in recent years with both Michael Kors and Jimmy Choo profits and sales down (Michael Kors reported its sale figures down by 14% and Jimmy Choo's profits fell this year from £19.4 m to £15.4m).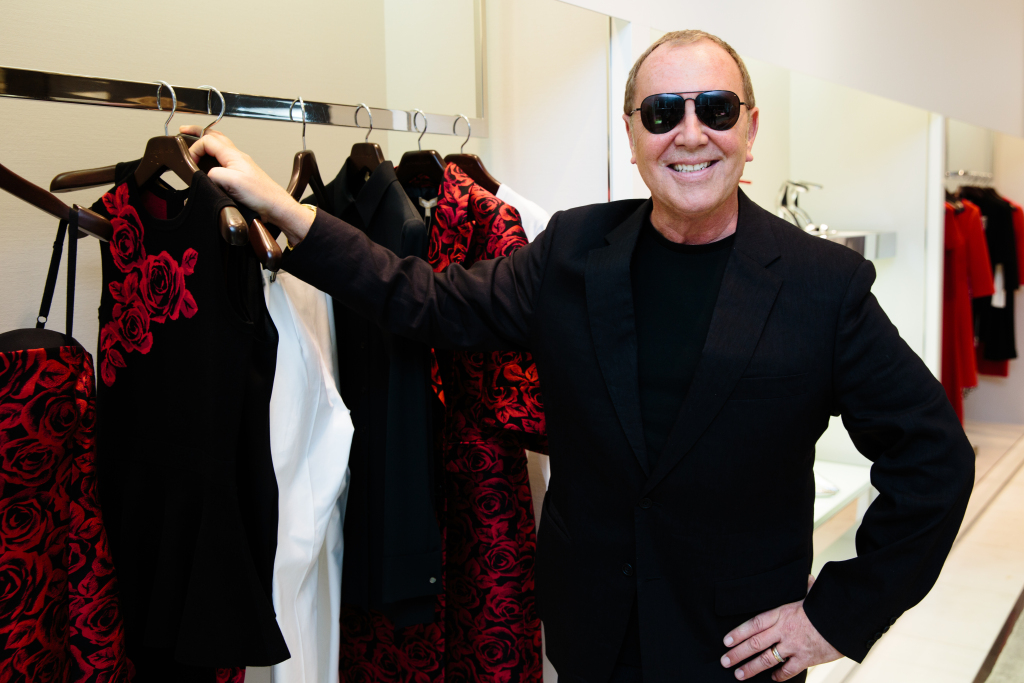 Michael Kors, a New York Fashion designer founded the label in 1981. He is the creative director of the label and is the board's honorary Chairman. In 2016 Michael Kors continued to expand into China and other Asian markets by acquiring Michael Kors Ltd and the exclusive license of products for $500m. In June it announced it was planning to close up to 125 stores and in April of this year their net loss was $26.8m.
Michael Kors said it will keep the management structure of Jimmy Choo, led by Chief Executive Pierre Denis once the deal goes through. This MK and Jimmy Choo deal follows 2 months after Coach purchased affordable luxury brand Kate Spade and shoe brand Stuart Weitzman two years ago. Is this a sign for things to come in the luxury sector? Will brands now be looking to diversify their portfolio of goods by acquisitions? Will America's luxury market become less fragmented and will this now consolidate the market like how France is with its two huge luxury conglomerates (LVMH has Louis Vuitton, Givenchy, Celine, Marc Jacobs, Fendi and Kering has Yves Saint Laurent, Gucci, Stella McCartney, Alexander McQueen, Balenciaga. The list goes on and on for LVMH and Kering)?
Questions for the newlyweds
Jimmy Choo, has managed to unlike other brands in the luxury sector to remain in the limelight and not become oversaturated. Known all over the world for its glamorous and luxurious footwear, it has maintained its strong status as an upmarket footwear darling. Whereas it's new buyer Michael Kors has positioned itself in the up-market younger consumer sector and some say the brand has become ubiquitous. Whilst every luxury brand should want everyone to say "Every girl likes MK" to remain at the top of the luxury market, fashion houses must maintain exclusivity. Luca Solca, head of luxury goods at Exane BNP Paribas said "shatter [this] illusion and brand cachet is lost". He further added "America's large luxury players [have been] sprinting to sell as much as possible, as fast as possible, then suffering the consequences". This is what has happened to Michael Kors, driven by a popularity strategy the brand walks on both roads of popular and overexposure. Some have argued that its retail strategy has led it to become an 'outlet' brand. Their handbag products once ever so popular has been struggling because of department stores and the excessive discounts. Excessive and frequent discounts can change the image of a luxurious brand. Once a luxury brand becomes overexposed it loses its lustre, attraction and reputation. Just as my friend said "Every girl likes MK", once this happens with a brand it is no longer covetable.
So with this all in mind, I am sure you have questions for the newlyweds. Here is mine:
1) Will the red carpet and high end brand, Jimmy Choo give a much needed boost to 'accessible fashion' brand Michael Kors?
2) Is this a short term or a long term strategy for Michael Kors?
3) Do they plan on buying more brands? Will Michael Kors become a luxury group like Kering or LVMH?
4) Will there be an offshoot label from Jimmy Choo to target the accessible fashion market?
5) Will there now be a war between Michael Kors and Coach as to who becomes the next American luxury conglomerate?
6) Will we be seeing Jimmy Choo in stores like John Lewis and House of Fraser? Or will it steer away from the route Michael Kors took?
a. Will Jimmy Choo now become more exposed?
b. Will Jimmy Choo go for popularity rather than protect its luxury brand image?
7) Will the closing of its stores transform Michael Kors from an accessible brand to an exclusive one like Jimmy Choo?
8) Will Jimmy Choo expand into new markets?
9) Does Jimmy Choo need Michael Kors more than Michael Kors need Jimmy Choo?
a. Changes in luxury consumer spending, will Jimmy Choo need to diversify its products?
b. Is it because of the luxury sector downturn recently that Jimmy Choo decided to sell?
10) Will Jimmy Choo launch a handbag collection to compete with Michael Kors' rivals?
We have to wait and see if this match ends well. For all the fashion lovers out there, I know you hope as I do that it will be a match made in luxe-heaven.
Commercial awareness pointers: Bank of America Merrill Lynch and Citigroup advised Jimmy Choo. Goldman Sachs and JP Morgan Chase & Co advised Michael Kors. Magic circle law firms Freshfields Bruckhaus Deringer is leading the deal team for Jimmy Choo (a longstanding client) and Slaughter and May has been advising the buyer Michael Kors. Paul, Weiss, Rifkind, Wharton & Garrison worked on the US aspects of the deal.
Images: www.bbc.co.uk , www.ft.com , www.wwd.com